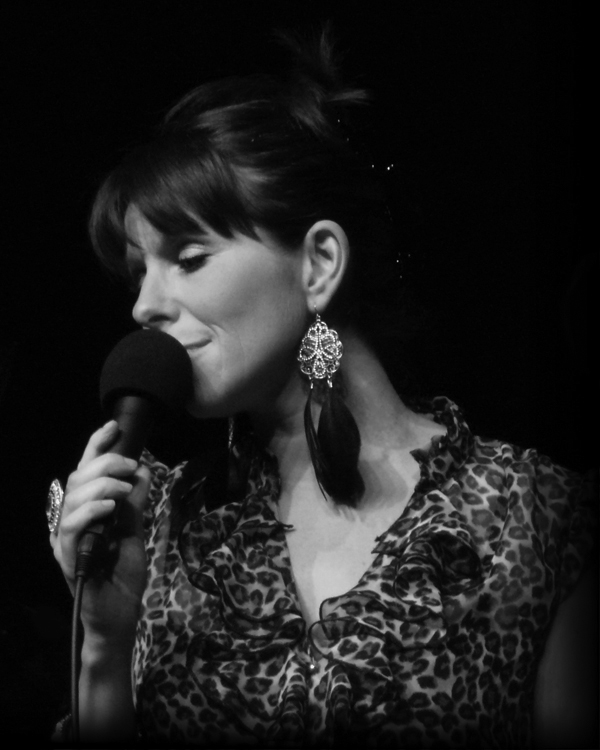 Vivian Buczek was born in Malmoe, Sweden with Polish roots. She studied at Malmoe Academy of Music where she graduated in 2003. She already started performing and recording during her studies and has developed into one of Sweden's foremost jazz singers today. She has a remarkable range and feeling for the jazz idiom and has made a number of appearances with both international and Swedish celebrities.

The press says:
"If nothing unexpected happens she will be foremost among our Swedish jazz singers for a long time. She has everything; phrasing, articulation, timing and great humor on stage".

New Album, Curiosity (2014)

Vivian Buczek has released her fourth solo album Curiosity where she has created an exciting and curious jazz experience with ingenious and imaginative arrangements together with Martin Sjöstedt's Trio ́ fantastic trio who backs up Vivian's magnificent vocals in a highly elegant, docile and dynamic way. The album serves a magical mix of jazz standards and new, original compositions with influences from RnB, latin and pop written by Vivian and other contemporary composers. Wildly but in a natural way Vivian and the trio set off in a more modern sound that in turn creates an interesting fusion in today's jazz.

Vivian' previous soloalbums

Straight From My Heart (2006) with Claes Crona Trio and Jesper Thilo

Dedication To My Giants (2009)

Live At The Palladium (2012)

Jazz Vocal Unit

Vivian also appears as one of the members of the renowned vocal quartet Jazz Vocal Unit that consists of four Swedish top jazz artists, Svante Thuresson, Viktoria Tolstoy Vivian Buczek and Peter Asplund. The group presents a versatile show with new arrangements in the form of vocal quartets, duets and solo performances accompanied by a pianotrio with Claes Crona, Mattias Svensson and Rasmus Kihlberg.